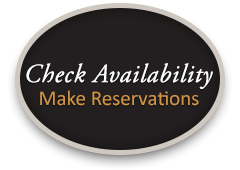 Weddings and Group Events
The Ellsworth Estate is a perfect setting for weddings, receptions, and other events, both indoor and out. Small business conferences and other gatherings of 30 to 40 people may be hosted inside the Inn itself. For very large groups, the lawn area provides the ideal setting for a party or reception in an intimate setting nestled among mature trees and with the Inn as a perfect backdrop. Please call for rates and details.
Weddings
$7000 includes a 2 nights stay, the use of the grounds and a Breakfast Buffet. (The night prior to the event and the night of the event) (2 guest per room)
A $1500 deposit holds the date for your special day and goes toward the cost of your wedding.
There is a $1000 refundable damage deposit paid 90 days prior to the wedding. It is refunded within 10 days of the wedding if no damage is done to the property or grounds.
Use of the kitchen facilities by caterers is available for a $250 fee
Use of the Dining and Living rooms for a rehearsal dinner are available for a $350 fee
Extra guest breakfast for adults is $15
Extra guest breakfast for children is $10
The Ellsworth Inn has a list of vendors you may use for catering or any other amenity needed for a glorious
Wedding.
Use of the grounds only starts at $1500
The Ellsworth Inn Estate cannot be held liable for any lost, stolen, or damaged personal properties.
Meetings and Gatherings
Great for Holiday Parties / Retirement / Birthday / Children's Parties
Use of the downstairs area for birthday / gatherings of 20 to 40 guest is a $250 fee
Use for meetings up to 20 guests is a $125 fee
Reunions
$1750 includes rental of the Inn and all 9 rooms per night with a buffet breakfast (2 guest per room)
Extra guest per room is a $25 fee
Sleeping bags may be used in the downstairs area for a fee of $15 per guest