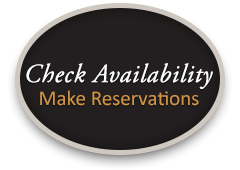 Fun Things to Do in Sun Valley Idaho
Sun Valley, also known as the Wood River Valley, consists of the towns of Bellevue, Hailey, Ketchum, and Sun Valley. Founded in the late 1800's as a mining and agricultural center, the area began to achieve national publicity due to the founding of the Sun Valley Resort in 1936.
For more information, visit these websites:
Sun Valley Chamber of Commerce
Hailey Chamber of Commerce
Weather
The Sun Valley area averages 330 days of sunshine per year. The average temperature in the summer is 75F, while the average winter temperature is 23F. Average rain is 12 inches per year, average snowfall 150 inches per year.
Click for
current local weather information
.
Guided Hikes with Sun Valley Trekking
208-788-1966
If you aren't quite comfortable traipsing off into the wilderness unaccompanied, or simply want a little more out of your day or overnight hike, the Sun Valley Trekking is the company for you. Knowledgeable guides turn your regular hike into an informative and fun adventure. Prices start at $55 for a half day.
Guided Mountain Biking with Sawtooth Adventure Company
208-721-8772
If you are looking for a guide to accompany you on your next mountain bike adventure in the SNRA, the Sawtooth Adventure Company can hook you up! Starting at $70, prices include guide, bike rental, helmet, and more!
Bike Rentals with Sturtevants
208-726-4501
Sturtevants in Hailey offers discounts on bike rentals; coupons are available through The Inn at Ellsworth Estate. Just ask for one when you make your reservation or upon check-in.
Guided Fly Fishing
208-726-4501
If you'd like a local guide to take you around to different holes on the Big Wood River or other mountain streams, then Sturtevant's can help you out. They also offer top-quality rental equipment so you don't have to hassle with bringing your own! ½ day trips start at $235. Visit Sturtevants Website for more information and specifics.
Fly Fishing with Sawtooth Adventure Company
866-774-4644
Fly fishing in Idaho used to be one of our best kept secrets! We have an abundance of creeks, streams, and rivers, teeming with fish. TheSawtooth Adventure Company offers guided day boat trips on the Salmon River starting at $375 for a single person. For $25 more, you can include a rod and other equipment. Guides are also available without boat rental.
Rafting Trips with White Otter Outdoor Adventures
208-788-5005
Experience great white water rafting on the Salmon River. We recommend using our favorite outfitters, the White Otter Outdoor Adventures; the only rafting company located conveniently at the prime drop-in point in Sunbeam. White Otter includes an array of different options with delicious snacks and refreshments included on each voyage. From a leisurely Float & Soak in tubes (no rapids) to a High Adventure Trip High Adventure Trip through adrenaline-inducing class IV rapids, the Salmon has a stretch that will meet the needs of every group.
Hot Springs in the Ketchum Ranger District
Worswick Hot Springs
West of Warfield Hot Springs on FS 227. Mineral water flows out at about 150 degrees.

Warfield Hot Springs
On Warm Springs Creek Road 11 Miles west of Ketchum on Warm Springs Road. Water flows from 2 Springs, One 97 Degrees, and the Other 102 Degrees.

Frenchman's Bend Hot Springs
7 miles out Warm Springs Road located on the west side of the road. Public use from 4am to 10pm, bathing suits required; no alcohol; no glass containers and parking is restricted to a designated parking zone.
Hot Springs in Sawtooth National Recreation Area
Russian John Hot Springs
8 miles north of SNRA Headquarters 1000 yards west off Highway 75. An Old Sheepherder soaking pool gets water from the spring at 89 degrees.

Elkhorn Hot Spring
About 5 miles east of Stanley on Highway 75, near mile marker 192. A small soaking box on the rocks between the road and the Salmon River.

Kem Hot Springs
6 miles northeast of Stanley on Highway 75, located on the edge of the Salmon River. Water flows out of the Springs into volunteer built rock and sand soaking pools at 110 Degrees.

Sunbeam Hot Springs
Just west of Sunbeam off of Hwy 75. The water flows out of the springs at 160 degrees, but there are built pools along the edge of the river to mix river water with the hot water.
CKs Real Dining
208-788-1223
CK's Real Food in Hailey has great reviews and is highly rated. For some of the best food you you will ever have, come join the Kastner family and their wonderful staff for the Real Food experience. CK's is a relaxed eatery in Hailey serving globaly inspired local, organic, seasonal and sustainable fare.
Snow Bunny Drive-In
208-471-4462
Delicious burgers, hot dogs, and milkshakes can be found at the Snow Bunny Drive-In in Hailey, Idaho. Enjoy fresh take out or dine on the outdoor tables.
The Wicked Spud
208-788-0009
Dine outside on the patio with fun chess tables or watch the game inside while enjoying an unforgettable burger and fries.