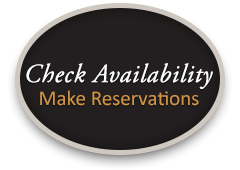 Room 3 - Sawtooth / Queen
$139-159 per night
The Sawtooth Mountain snowcapped peaks are located within a few miles of Stanley, Idaho, just 75 miles from the Inn. This is one of the more ideal places to enjoy skiing, hiking and whitewater rafting.
It is the home of Redfish Lake named for the brilliant sockeye salmon that once returned from the Pacific Ocean in such massive quantities that the lake shimmered red during spawning season.
Decorated in soft earthtones, this cozy room features a queen-sized wrought-iron bed, dresser and hardwood flooring. The room is located on the second floor accessible via stairs.
Through the windows one has a perfect view of the mountains to the east and the grounds to the north. This rooms has a 32" flat screen TV.
The private en suite bathroom features a separate vanity with a shower and tub. An A/C unit keeps this room cool during the hottest of summer days.