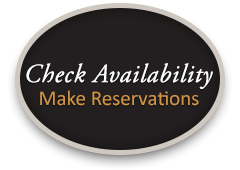 Guest Reviews
We'd like to invite you to read what our guests have said about The Inn at Ellsworth Estate.
"From the moment we arrived we felt instantly welcomed to this home. We had the freedom to explore the home as if it were our own, and privacy to relax and enjoy the warm and inviting ambiance. The breakfast was terrific: I felt as though i was being personally waited on. The staff was friendly and sociable. How nice it was to wander down the stairs to a plate of fresh baked cookies. We will be sad to leave this wonderful place. Thank you!!"
-- Jelena & Alex, Twin Falls, ID
"Our room was quiet and the bed was wonderfully comfortable. I love the down bedding!"
-- Jessica, Cheyenne WY
"Having been raised in the Cowboy traditions, my favorite room is the 'Cowboy Room' (the
Trinity Lake Room
). Cozy and relaxed....great views and decor....If you want to relax....may I suggest the 'Cowboy Room."
- Stanford Clelland, Logan, UT

"Our stay at Ellsworth Estate Inn was fantastic. We thoroughly enjoyed the excellent food, good company, and outstanding innkeeping."

--Bob & Maggee, Boseman, MT