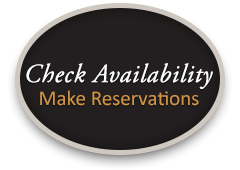 About The Inn at Ellsworth Estate
The Inn at Ellsworth Estate was originally built as a private residence in 1915 for James MacDonald and his Hailey bride, Beulah Lamb. MacDonald's father was the Director of Standard Oil in London and a partner of John D. Rockefeller. The builder was a man named Jack Rutter, who constructed many of the buildings in Hailey, some of which are still standing today, such as the Liberty Theatre, Hailey Hotel, and the Masonic Lodge. MacDonald's house was one of his first major projects in the valley.
The house was purchased by the Fox family as a private residence in the 1930s, and after they departed it served as a Mormon Church. The Ellsworth Family purchased the house in 1961 and lived there for a number of years. After the Ellsworths departed, the house was purchased by Sonja Tarnay in the 1980s, who restored and remodeled the house to serve as a bed and breakfast inn, which she called
The Ellsworth Inn.
Over the next few years the house changed hands frequently and served many purposes. The house became The Inn at Ellsworth Estate in September of 2007 under new ownership and management. Our goal is to give our guests a unique and memorable lodging experience by providing comfortable rooms, a great breakfast, and personal and friendly service.
**The newest renovation here is an A/C unit in each room to keep you and yours cool and comfortable. The Inn is 3 stories high with 4 rooms on the second floor and 4 rooms on the third floor accessible via stairs. The only room on the first floor is The Hemingway Suite which is also the only Dog-friendly room. Please call ahead to ensure you will be accommodated appropriately.